Atlas Copco
WINNER OF THE 2019 GOLDEN GAVEL – LISTED COMPANIES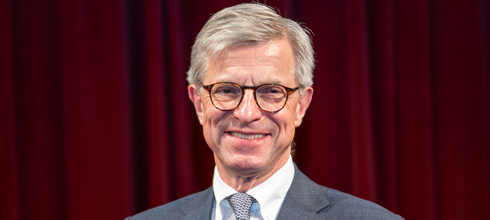 Hans Stråberg has been Atlas Copco's chairman since 2014. During this period major changes have taken place in the concern through several successful acquisitions and divestments – the biggest change being when Epiroc was listed on Nasdaq in Stockholm.
Hans Stråberg is an accessible, balanced and driven chairman but also responsive, and through his industrial knowledge and broad international outlook he creates a stimulating board-climate where everyone contributes. He leaves nothing to chance, but often meets with the CEO and management to ensure that he has all the necessary information. In his long-term view of the company's future, he engages the board in the discussion on value creation over time.
Through his professionalism Hans Stråberg is a perfect example of a value creating presidency in what has become the largest Swedish listed company.
Fact file
Hans Stråberg
Chairman in Atlas Copco
Educational background
Civil engineer, mechanical engineering, Chalmers Tekniska Högskola
Other current directorships
Chairman of, among others, SKF, Roxtec, CTEK and Nikkarit Holding. Vice Chairman of Stora Enso. Board member of Investor, N Holding, Mellby Gård and Hedson Technologies International, among others.
About the company
Company name
Atlas Copco
Domicile
Nacka, Stockholm, Sweden
Atlas Copco has its background in two industrial companies founded in the Stockholm area at the end of the 19th century, Atlas and Aktiebolaget Diesels Motorer. Since 1956, the company goes by the name Atlas Copco. Today, Atlas Copco is a global supplier of compressors, vacuum equipment, generators, pumps, industrial tools and mounting systems.
Atlas Copco's operation are divided into four business areas: compressor technology, vacuum technology, industrial technology and energy technology.
| | | | | |
| --- | --- | --- | --- | --- |
| Nyckeltal |   | 16 | 17 | 18 |
| Turnover (MSEK) |   | 101 356 | 85 653 | 95 363 |
| Profit after financial items (MSEK) |   | 19 798 | 18 748 | 21 187 |
| Number of employees |   | 33 631 | 35 894 | 38 418 |