The 2019 Golden Gavel for outstanding performance in the role of chair of the board of a private company was awarded to Kathrine Löfberg for her role as Chair of the Board of Anders Löfberg . The role of chair of the board of a listed company was awarded to Hans Stråberg for his role as Chair of the Board of Atlas Copco. The awards was presented by Sven-Erik Österberg, Landshövding Stockholm, at a ceremony in Stockholm the 6 December. The main speaker was Emma Knaggård Wendt, Filippa Drakander and Hans Dalborg, and the moderators were Hans Warén, Deloitte and Gunvor Engström, StyrelseAkademien Stockholm.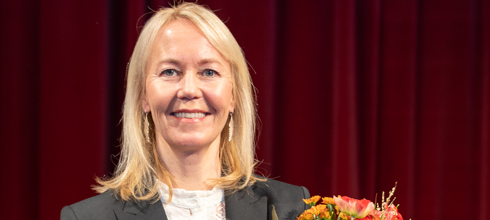 PRIVATE COMPANIES
Kathrine Löfberg
Anders Löfberg
The jury's announcement: In 2015 Kathrine Löfberg become chairman in Löfbergs, a company that operates in a global market with very high competition. As part of the owner family, Kathrine Löfberg has successfully managed to unite the owners and the management in a vision and long-term goal by her chairmanship. She has also created a climate where the Board of Directors aims to work with long-term and sustainable solutions for the good of the company. The fact that Löfbergs is one of the world's largest buyers of organic and Fairtrade labeled coffee is one of several examples of how Kathrine Löfberg has made a mark on the company's strategy. As chairman, Kathrine Löfberg has exemplarily developed a professional board work in a modern family business to yet another level.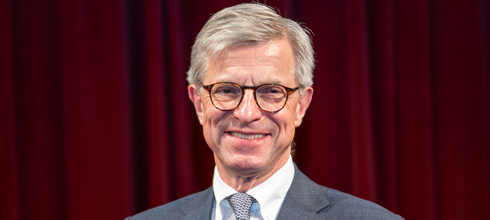 LISTED COMPANIES
Hans Stråberg
Atlas Copco
The jury's announcement: Hans Stråberg has been Atlas Copco's chairman since 2014. During this period major changes have taken place in the concern through several successful acquisitions and divestments – the biggest change being when Epiroc was listed on Nasdaq in Stockholm. Hans Stråberg is an accessible, balanced and driven chairman but also responsive, and through his industrial knowledge and broad international outlook he creates a stimulating board-climate where everyone contributes. He leaves nothing to chance, but often meets with the CEO and management to ensure that he has all the necessary information. In his long-term view of the company's future, he engages the board in the discussion on value creation over time. Through his professionalism Hans Stråberg is a perfect example of a value creating presidency in what has become the largest Swedish listed company.