The 2018 Golden Gavel Award for outstanding performance in the role of chair of the board of a listed company was awarded to Alf Göransson for his role as Chair of the Board of Loomis AB. The Award for chair of the board of a private company was awarded to Marie Berglund for her role as Chair of the Board of Eurocon Consulting AB. H.R.H. Prince Daniel of Sweden presented the awards at a ceremony in Stockholm on 28 November. The principal speaker at the event was Michael Wolf and the moderators were Anna Ekelund and Belgin Fortaci.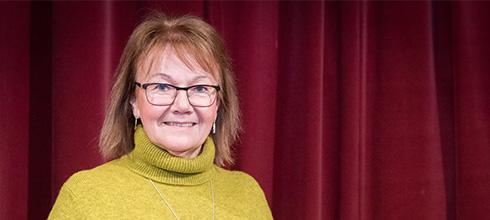 PRIVATE COMPANIES
Marie Berglund, Eurocon Consulting AB
Extract from the jury's announcement:

After several years as a member of the board, Marie Berglund became Chair of Eurocon Consulting AB in 2015. Eurocon is a fast growing and prosperous consultancy company focused primarily on innovative automation solutions, for example for the forestry industry. As Chair of the Board, Marie has been a driving force for the continued rapid expansion of the business, both within existing markets and by expanding into new areas.
Building on her experience of board work in listed companies, she has also simultaneously steered the board towards a more professional approach, with greater emphasis on strategic issues, improved financial reporting and the introduction of an audit committee, all of which has resulted in a considerably more efficient board of directors.
See the full jury announcement and background information on Marie Berglund and Eurocon Consulting AB.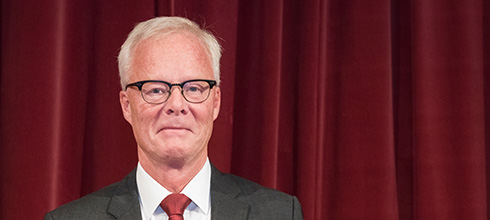 LISTED COMPANIES
Alf Göransson, Loomis AB
Extract from the jury's announcement:

Alf Göransson became Chair of the Board at Loomis' first AGM after the company was listed in December 2008, and he has been Chair ever since. During this time, Loomis has experienced a rapid international expansion, doubling its number of overseas offices. At the same time, profits have more than tripled and the share price has increased fivefold. This development very much down to Alf Göranssons himself. With his deep knowledge of the industry, broad international outlook and uncompromising focus on the business and its profitability, he has successfully led Loomis to the position as global leader in the industry that the company enjoys today. He is not just a powerful driving force in the board room, but also a very responsive chair who combines his competence and his focus orientation with great wit to create a demanding but stimulating atmosphere in the board.
See the full jury announcement and background information on Alf Göransson and Loomis AB.