The 2016 Golden Gavel for outstanding performance in the role of chair of the board of a listed company was awarded to Anders Ullberg for his role as Chair of the Board of Boliden. The role of chair of the board of a private company was awarded to Eva Cederbalk for her role as Chair of the Board of Klarna. His Royal Highness Prince Daniel presented the awards at a ceremony in Stockholm on 1 December. The main speaker was Saeid Esmaeilzadeh and the moderators were Viveka Hirdman-Ryrberg and Anna Ekelund.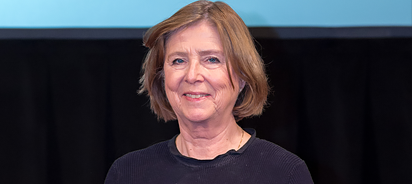 PRIVATE COMPANIES 
Eva Cederbalk
Klarna
Extract from the jury's announcement: Klarna is one of the Swedish IT sector's brightest stars. Eva Cederbalk chaired the board of the company from 2011 to autumn 2016. During this time, the company grew by around 40 per cent per year and its value more than quadrupled. The role of chair in a rapid-growth IT company, with a board consisting of young, enthusiastic entrepreneurs, financially demanding venture capitalists and strong, independent colleagues, is complex and demanding. Eva Cederbalk has fulfilled this role in an exemplary manner.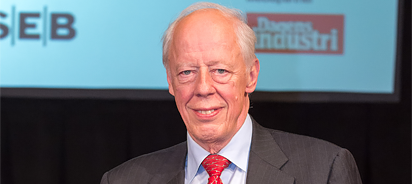 LISTED COMPANIES
Anders Ullberg
Boliden
Extract from the jury's announcement: Anders Ullberg took over as Chair of the Board of a Boliden in deep crisis at an extraordinary general meeting in autumn 2005 when one of the major shareholders had hurriedly left the company. Since then, Boliden has undergone a radical transformation and today it is a well-run mining company with steady profitability and a strong balance sheet. Anders Ullberg's achievements at Boliden are a prime example of the crucial role a competent chair with a long-term focus can have on the development of a company.