The 2015 Golden Gavel for outstanding performance in the role of chair of the board of a listed company was awarded to Carl Bennet for his role as Chair of the Board of Getinge. The role of chair of the board of a private company was awarded to Per-Olof Westlin for his role as Chair of the Board of Kanonaden. Jens Spendrup presented the awards at a ceremony in Stockholm on 3 December. The main speaker was Leif Östling and the moderators were Anna Ekelund and Bob Persson.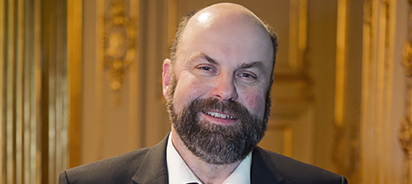 PRIVATE COMPANIES
Per-Olof Westlin
Kanonaden
Extract from the jury's announcement: Since being appointed chair of the board in 2008, Per-Olof Westlin has been deeply involved in resolving the liquidity crisis he inherited, building up a professional approach to financial processes and the appointment of a new Chief Executive Officer. He has brought order to the work of the board and created an efficient and effective structure of well-prepared meetings with focus on relevant issues, thorough documentation and strict follow-up of decisions. In addition, his business acumen and strong sense of entrepreneurship enable Per-Olof to contribute actively to crucial operational issues.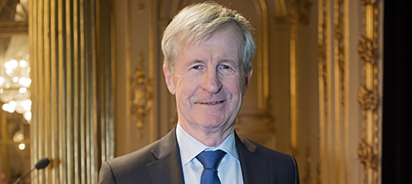 LISTED COMPANIES
Carl Bennet
Getinge
Extract from the jury's announcement: Carl Bennet has been likened to the conductor of an orchestra. He places great emphasis on building a board with a broad range of competences and experience and focusing this diversity to create a strong whole in the best interests of the company. He is careful to distinguish between his roles as principal owner and chair of the board, thereby creating the conditions for the board to act as the independent decision-making body the Companies Act requires. Carl Bennet's achievements as chair of Getinge are a prime example of how these roles can be combined to the benefit of the company and all its shareholders.