The 2012 Golden Gavel for outstanding performance in the role of chair of the board of a listed company was awarded to Cristina Stenbeck for her role as Chair of the Board of Kinnevik. The role of chair of the board of a private company was awarded to Johan Markman for his role as Chair of the Board of Atteviks bil. His Royal Highness Prince Daniel presented the awards at a ceremony in Stockholm on 1 December. The main speaker was Arne Karlsson and the moderators were Anna Ekelund and Hans Dalborg.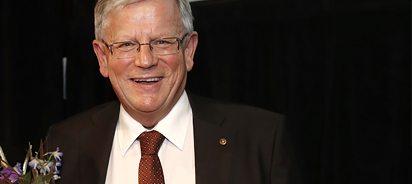 PRIVATE COMPANIES
Johan Markman
Atteviks Bil
Extract from the jury's announcement:
With his visionary leadership, personal charm and a talent for diplomacy, allied with a wealth of experience from running a family business, Johan Markman has encouraged the board broaden its horizons and dare to think outside the box without losing focus on the company's long-term value creation. In a well-run family-owned company, a chair who can achieve this is well worth such recognition.
See the full jury announcement and background information on Johan Markman and Atteviks Bil.